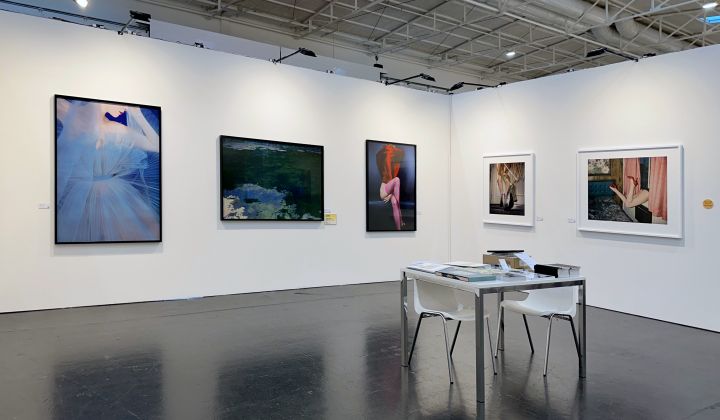 Christophe Guye Galerie presents a selection of works by two icons of contemporary fashion photography, whose very distinctive styles have been praised both in the fashion industry and in the world of fine arts: Erik Madigan Heck and Emma Summerton. The works on display inspire the viewers to immerse themselves deeply into the setting of each composition. Thereby, plenty of room is given to one's own imagination, as the depicted is often only hinted at, veiled or remains concealed from view. Erik Madigan Heck, one of the most promising American fashion photographers, explores the intersection of photography and painting as he borrows from and bends the genres of fashion photography and landscape painting. Renowned Australian artist Emma Summerton has established herself as one of the most talented photographers to emerge in the mid 2000's. Her in-depth technical knowledge coupled with her eye for detail have made her images very distinctive, setting her apart from other photographers working in the industry today.

Please join us for the book signing at our booth:
Emma Summerton
Thursday, 23 March 2023, 4-5 p.m.
Erik Madigan Heck
Saturday, 25 March 2023, 4–5 p.m.