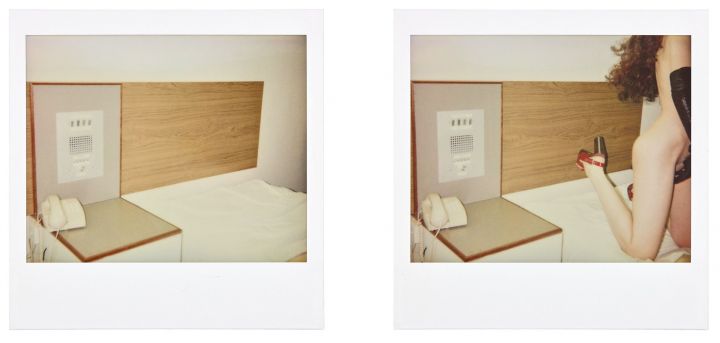 Summertime presents Fair Vanity, an exhibition guest curated by Lisa Slominski, exploring the personal as political through seven distinct, international practices. The circumstances of 2020 urge us to investigate creative production relating to identity. From sheltering in place to nationwide protests, identity in our current contemporary culture has become both physical and virtual, as well as personal and communal.
Exhibiting artists are Emily Dober (Arts Project Australia), Lee Godie, Zina Hall (Creative Growth), Nnena Kalu (ActionSpace), Yvette Mayorga, Cherelle Sappleton and Emma Summerton. As a curator and writer, Lisa Slominski is interested in exploring a wider totality of contemporary practices happening today. The artists represent unique perspectives - ranging in arts education, age, culture and neurodiversity.
Cherelle Sappleton utilizes collage with photographic material to interrogate the portrayal of 'Blackness' within the framework of the female body. Often using magazines as source material, Emily Dober reflects on femininity and the female form combining collage with her own gestures. Photographer Emma Summerton directly employs her own body and surroundings to create intimate self-portraits. Captured via polaroids, their immediacy speaks to subject desire and identity. Nnena Kalu's vortex drawings are also a result of her body, but are void of representation. Created by a performative rhythm the circular layers relate back to Kalu's own movements.
Referencing domestic decoration and ornamentation, Yvette Mayorga's critical, yet celebratory practice is informed by Mexico/US border politics and its transnational narratives. Also focusing on material importance are Zina Hall's intricately sewn tableaus of family and cultural nostalgia.
Disparately, self-taught artist Lee Godie embodied the concept of self-identity. From the 1960s, in complete control of her own narrative, Godie constructed a celebrity persona, self-proclaiming herself as a "French Impressionist". Fair Vanity will exhibit drawings which capture Godie's take on culture with her discernable eyelashes and distinct autograph-like signature.
Fair Vanity creates playful pushes and thoughtful pulls between art and design; abstraction and figuration; vernacular culture and formality. How does the way we choose to identify ourselves differ from other's perceptions of our identity? Fair Vanity becomes a material space and accessible platform, providing artists the opportunity to address identity and stimulate dialogue amongst one another.