Photofestival Images Vevey: My Travels Through The World On My Copy Machine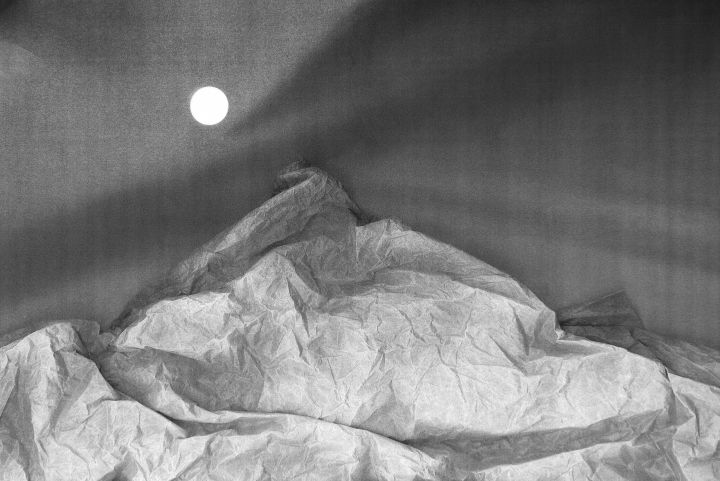 How can you travel and discover extraordinary vistas from the confines of your office? Dominique Teufen's My Travels Through The World On My Copy Machine series, created between 2013 and 2018, proposes an unusual solution. This Swiss artist placed various objects, such as cotton wool, flour, tissue paper, tin foil, pieces of Plexiglas and plastic bags, onto the glass screen on her photocopier. When the printed sheet came out, it revealed an aesthetic surprise. As if by magic, immaculate glaciers, mountain peaks, shorelines and idyllic lakes surrounded by mountains appeared out of nowhere. Without using a camera, Dominique Teufen fabricated a collection of black and white landscapes into an album of fictitious journeys.
Presented in monumental format, these imaginary views stand in striking contrast to the very real panorama of the Grammont mountain and the shores of Lake Geneva.