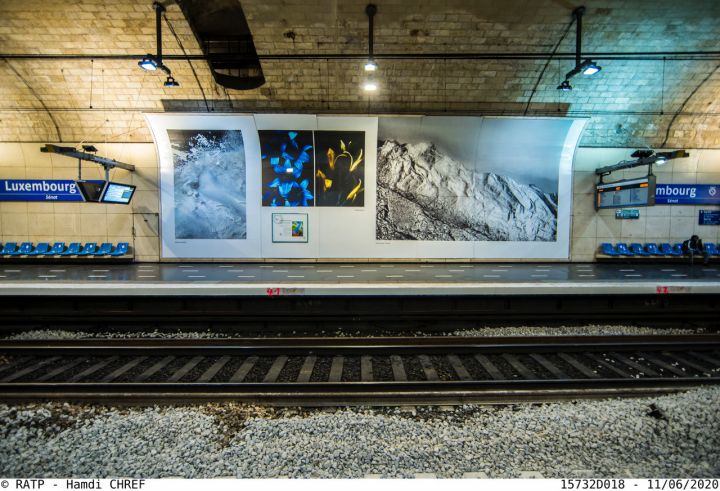 PEP (Paris Expériences Photo): the author's image in public space
The first edition of the Paris Expériences Photos (PEP) festival, which was originally scheduled to take place from 4 to 14 June, will open this summer. The aim is to highlight young photographic creation by making it accessible free of charge to as many people as possible. Paris Expériences Photo is a festival conceived for the public to renew the view of the city that surrounds it and to re-establish the privileged link between Paris and photography.
The idea of this festival goes back to that little-known moment in 1839, when Louis Daguerre presented his invention, the daguerreotype, to the Academy of Sciences. In the auditorium, François Arago, the future French Prime Minister, saw the enormous potential of photography and decided to acquire the patent on behalf of the French state. In a gesture as generous as it was political, he offered the world this incredible tool. Paris is therefore the cradle of generous and accessible photography. Two distinguishing features that qualify the PEP project.
The aim of PEP is to surprise curious passers-by with installations and photographic experiences scattered throughout the public space. The surprising stagings that occupy the spaces are the real DNA of PEP and transform Paris, the time of the festival, into a playful and poetic place that opens the way to the collective imagination.
Due to the health crisis that affects us, the festival cannot take place in its full form, but it is offering a pre-configuration in 11 metro stations at the invitation of the RATP. PEP will meet Parisians and visitors to the capital for a full edition in June 2021.
In the spirit of the festival, and in partnership with the RATP, the PEP team - Paris Expériences Photos - is pleased to propose for this first edition a collective exhibition exclusively visible in the Paris metro and the stations of the RATP network. Composed of 45 photographic works by 14 international authors, the exhibition has been conceived as a common narrative that will be displayed in 11 RATP stations from 20 June to the end of September.
The photographs selected will be displayed in public spaces to delight users' everyday lives. This collection of photographs has been conceived as a breathing space in the noisy, dense and moving city. The curation will invite natural imagery into RATP's spaces, invoking water, air, plants and minerals.
Exhibition views by © RATP – Hamdi CHREF