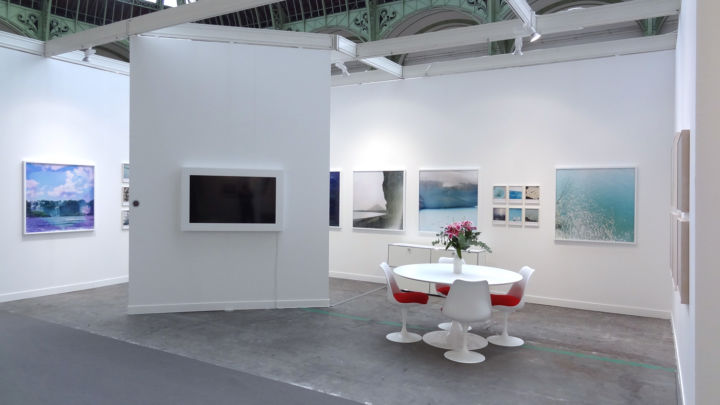 Christophe Guye Galerie is pleased to present a solo exhibition of one of the most famed Japanese artists, Rinko Kawauchi.

In recent years, her work has started to develop further afield from her earlier endeavours focusing on delicate everyday occurrences and subjects. Including pictures of her most recent series 'Halo', where the artist expands her exploration of spirituality started in 2013 with 'Ametsuchi', the show will also feature works from her famous previous bodies of work 'Illuminance', 'the eyes, the ears,', 'AILA',  'Cui Cui', 'Hanabi' and 'Utatane'.
Curated by Stefano Stoll, director of the Festival Images Vevey, in conversation with Rinko Kawauchi, the exhibition highlights the subtle but constant presence of the four elements – fire, earth, water and air – in Rinko's work.
— Events
Rinko Kawauchi

Book signing of Halo, Ametsuchi and Illuminance as well as some last copies of Hanaki, Cui Cui and Aila.
Friday, 10 November, 5 pm
Christophe Guye Galerie - Booth A10
Stephen Gill

Book signing of Night Procession as well as some last copies of Best Before End, Coexistence, Talking to Ants, Coming up for Air, and Hackney Kisses.
Saturday, 11 November, 3 pm
Christophe Guye Galerie – Booth A10