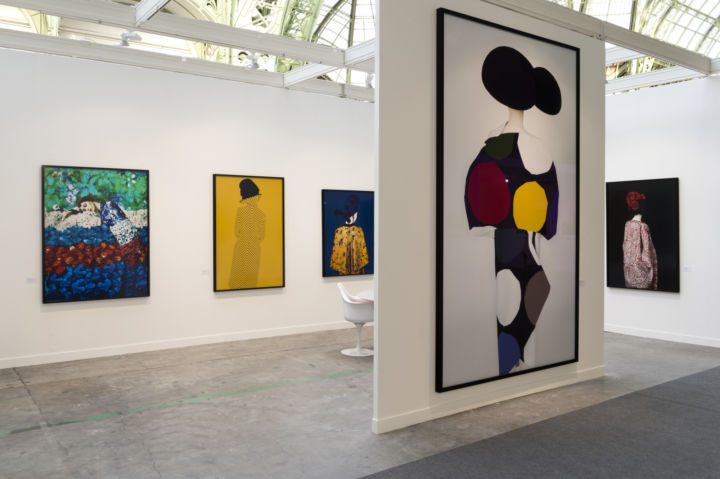 Christophe Guye Galerie is pleased to present a solo exhibition of one of the most promising American fashion photographers, Erik Madigan Heck (*1983).

– Excerpts from Nathalie Herschdorfer "Erik Madigan Heck; Old Future" (2018)

In his relatively short career the artist developed a personal way of looking at fashion. Approaching photography with the same eye as high art, Heck's works capture the essence of painting through the lens of his camera. They reveal a clear and distinctive treatment of colours and patterns that form his signature. Meticulously constructed and enhanced with bright colours, blurring the line between the clothes and the background, his images play with this idea of 'future' silhouettes. His work is elegant and unashamedly beautiful, exploring the intersections of fashion, painting, and classical portraiture.
Heck says he has always looked to painting as a guide to using colours. Among his influences, he doesn't name photographers, but painters such as Edouard Vuillard, Edgar Degas, Peter Doig, Marlene Dumas and Gerhard Richter. For Heck, 'art is a continuum you are meant to build from.'
— Events
Erik Madigan Heck

Book signing of Old Future.

Thursday, 8 November, 2 p.m.

Christophe Guye Galerie - Booth A12
Stephen Gill

Book signing of Night Procession and other older publications.
Saturday, 10 November, 2 p.m.

Christophe Guye Galerie - Booth A12