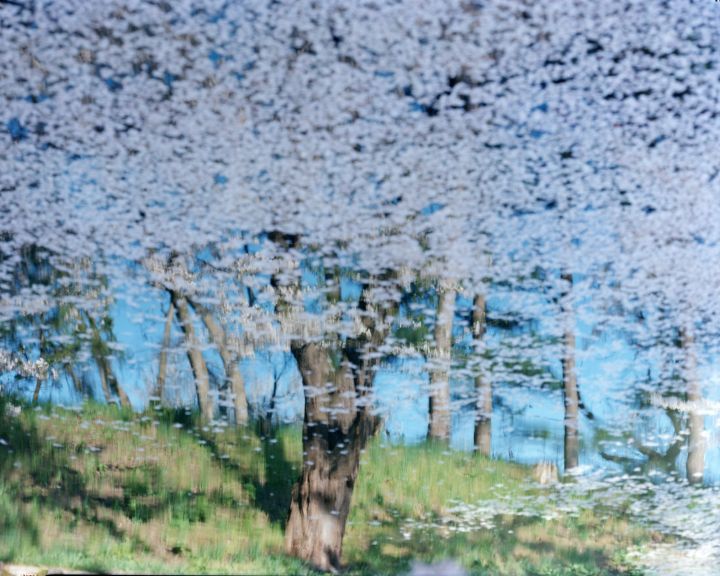 Christophe Guye Galerie is pleased to present a solo exhibition by renowned artist Risaku Suzuki (*1963, Japan), in which a selection of works from two of his most important series – 'Sakura' and 'Water Mirror' – will be shown. With the works on view, you find a condensation of all that makes Suzuki's photography so appealing: his profound ruminations on the subject of photography itself and the continuous questioning of what it means to 'look'. The interplay of the new realities created through reflections in water surfaces in 'Water Mirror' and the shifts of focus in 'Sakura' let the mind wonder far beyond the visible subjects. The artist has developed an enchanting and almost painterly style; with his contemplative, Japanese-influenced visual vocabulary he creates fascinating works focusing on the beauty of nature. His works are collected by museums such as the National Museum of Modern Art, Tokyo, the Tokyo Metropolitan Museum of Photography, the Princeton University Art Museum, the Museum Of Fine Arts, Houston, the San Francisco MoMA, and the International Center of Photography, NYC.

Please join us for the book signings at our booth:
Seba Kurtis
Falsification, Photographs by Seba Kurtis, with a Story by Hiromi Kawakami
Friday, 11 November 2022, 5–6 p.m.
Rinko Kawauchi
Illuminance, Halo
Sunday, 13 November 2022, 2.30–3.30 p.m.