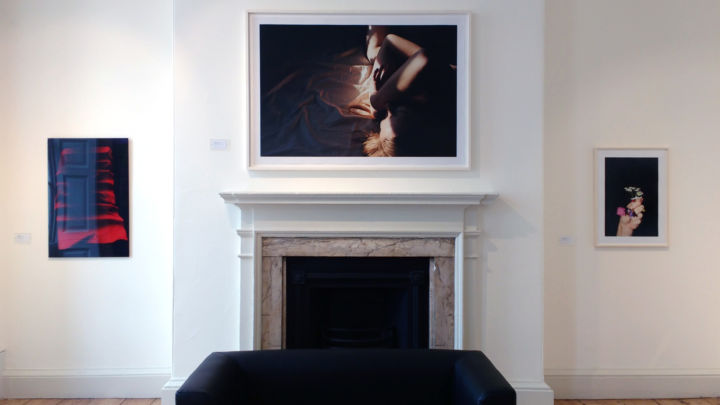 Program

Wednesday, 17th of May, 2017

5.50 – 6.50 p.m.
The 2017 Winner of the Prix Pictet
The Prix Pictet is recognised as the world's leading prize for photography. Now in its 7th cycle, the theme for this year's prize is 'Space'. 12 photographers (among others Rinko Kawauchi and Michael Wolf) have been shortlisted and their work will be exhibited in the Victoria and Albert Museum's Porter Gallery from the 6 – 28 May 2017. The winner will be announced in a ceremony on the 4 May.

Saturday, 20th of May, 2017
11.30 a.m. – 12.30 p.m.
Roger Ballen in conversation with Mark Lubell, Executive Director of International Center of Photography
American-born Roger Ballen is widely considered one of the most influential and important photographic artists of the 21st century. His strange and extreme works confront the viewer and challenge them to come with him on a journey into their own minds as he explores the deeper recesses the psyche. Ballen will speak in conversation with Mark Lubell, Executive Director of the International Center of Photography since 2013 and previous Director of Magnum Photos.
Tickets

3.30 p.m.

Booksigning: Lina Scheynius
Available Books: Sarajevo, Books 06 – 09
Place: Booth C3 (Booth of the gallery)
4.00 – 5.30 p.m.

The FT Weekend Presents: Stephen Gill
Renowned British photographer Stephen Gill will present for the first time a new complete long-term series and other new work informed by nature.
6.15 p.m.
Booksigning: Stephen Gill
Available books: Talking to Ants, Pigeons, Hackney Kisses, Best Before End & rare titles

Place: Booth C3 (Booth of the gallery)