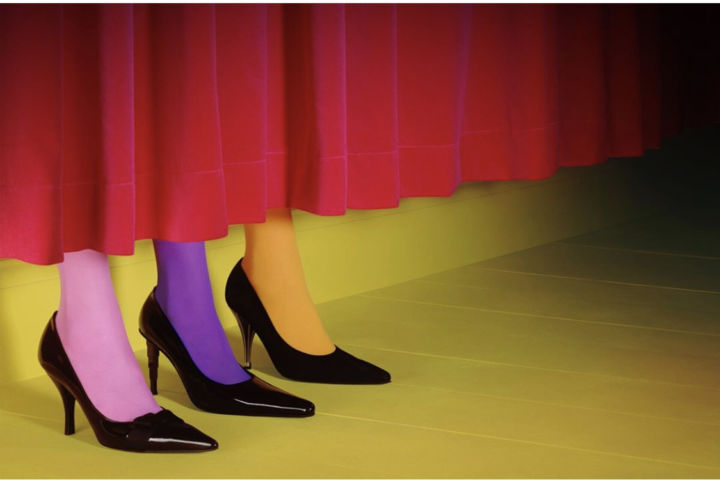 The exhibition shows the work of the most famous fashion photographers of the contemporary scene, including Nick Knight, Emma Summerton, Miles Aldridge and Erik Madigan Heck. Photographs and films of the younger generation, such as the works of Blommers & Schumm, Solve Sunds-bo, Daniel Sannwald or Viviane Sassen will also be on display. The photographers gathered in this exhibition have explored the potential of fashion photography in new ways over the past decades, creating a visual language that goes far beyond fashion.
What makes fashion photography so special? Above all, the evolution it is currently undergoing. Because in the 21st century, the boundaries between advertising, editorial and personal work are blurring. Digital media is changing the way photography is reported, consumed and shared. With the explosion of street style blogs, Instagram and Pinterest, fashion photography has become the new visual language. It is no longer considered frivolous, but has gained the status of an art form.
In the past, fashion photography was perceived as exclusively commercial. But most people know: Fashion magazines are not made to last forever. Every month there is a new issue with new images and new dreams to sell. Hundreds of thousands of photos are produced and flipped through. But then suddenly they are there, those little moments when a photo particularly catches the eye. A picture that goes beyond the magazine's purpose of selling a garment. It's about a photographer's vision to playfully use new aesthetics and create a narrative. And there you have it: a photo for the ages.
Transgressive, visionary and creative are the works that now move into the House of Photography. In all their facets and four chapters, they capture what clothes people, what underlines characters, what veils the same. Fantasy, Allure, Surrealism and Realism are the supporting categories of this exhibition.
FANTASY is a tribute to the creativity and inventiveness of fashion photographers. In the ALLURE section, timeless beauty is celebrated. Section three, SURREALISM, shows the work of a new generation for whom fashion photography means transformation, fantasy and magic. The fourth category, REALISM, features photographers whose work is created mainly on the street and who play with the intersections of fashion with the real world.
In this exhibition, visitors also learn in the moving image: these fashion photographs are rarely a faithful reflection of reality. They are staging, are art and teamwork. Because behind the image is a set, props, direction, lighting, models, stylists, fashion editors, hairdressers and makeup artists, set designers, retouchers, advertising experts - not to mention artistic editors and editors-in-chief. Every detail is carefully thought out to transport the viewer into another world.
The exhibition was curated by Nathalie Herschdorfer and takes place in collaboration with the Foundation for the Exhibition of Photography.