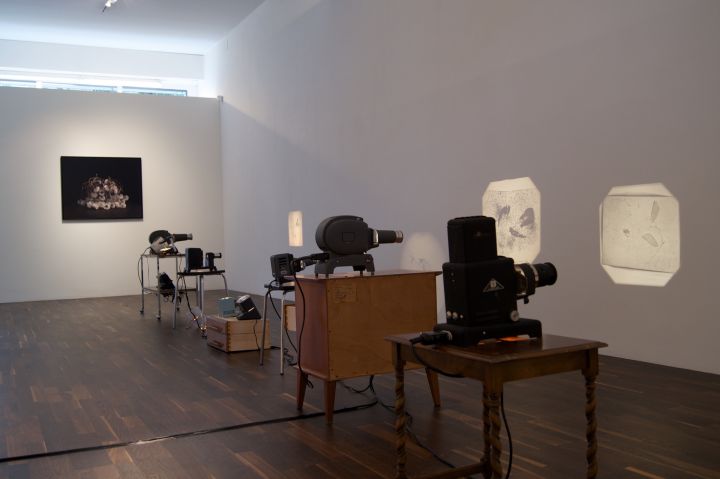 Christophe Guye Galerie is pleased to announce the upcoming solo exhibition of Swiss artist Brigitte Lustenberger (*1969). It is her first exhibition at the gallery.
Brigitte Lustenberger, who holds a Master of Fine Arts in Photography and Related Media and a Master of Artis in Social and Photo History, works interdisciplinary with photography, slide projections, film and video. At this year's "Nuit des images" hosted by the Musée de l'Elysée in Lausanne she showed a large installation in the park of the museum, which in 2007 dedicated her a solo exhibition. In 2002 and 2013, the artist was furthermore awarded the photo price of the canton Berne.
At the gallery, besides many new photographic works, a site-specific installation offers an insight in the artist's oeuvre, which analysis the nature of photography, decay, violence, and mortality. She studies the interplay between absence and presence in a photographic image, and the fact that the reading of a photograph is most often triggered by a collective memory.